CSR Program Implementation Strategy
Indocement is engaged in the cement industry, in which its operational activities can directly interact with the environment and community. In its operational activities, the Company also carries out mining activities, particularly mining of limestone, clay, quartz sand, andesite, trass, and laterite rock which are located nearby or through residential areas.
In addition, the Company also realizes that its operational activities can have an impact, either directly or indirectly, on society and the environment. For this reason, the Company always carries out due diligence to examine social, economic, and environmental impacts so that the Company can increase positive impacts and reduce negative impacts in its business activities.
The Company has performed due diligence based on ISO 26000 initiative carried out in several stages. At this stage, it is carried out by using a survey method (social mapping) and the Company seeks to explore as many aspirations as possible from stakeholders. After obtaining stakeholder aspirations, the Company sharpens the aspirations by conducting focus group discussions (FGDs) involving stakeholders and internal parties. The FGD results are then discussed by the internal team to determine the priority of which program to be executed, in short-term, medium term,and long-term.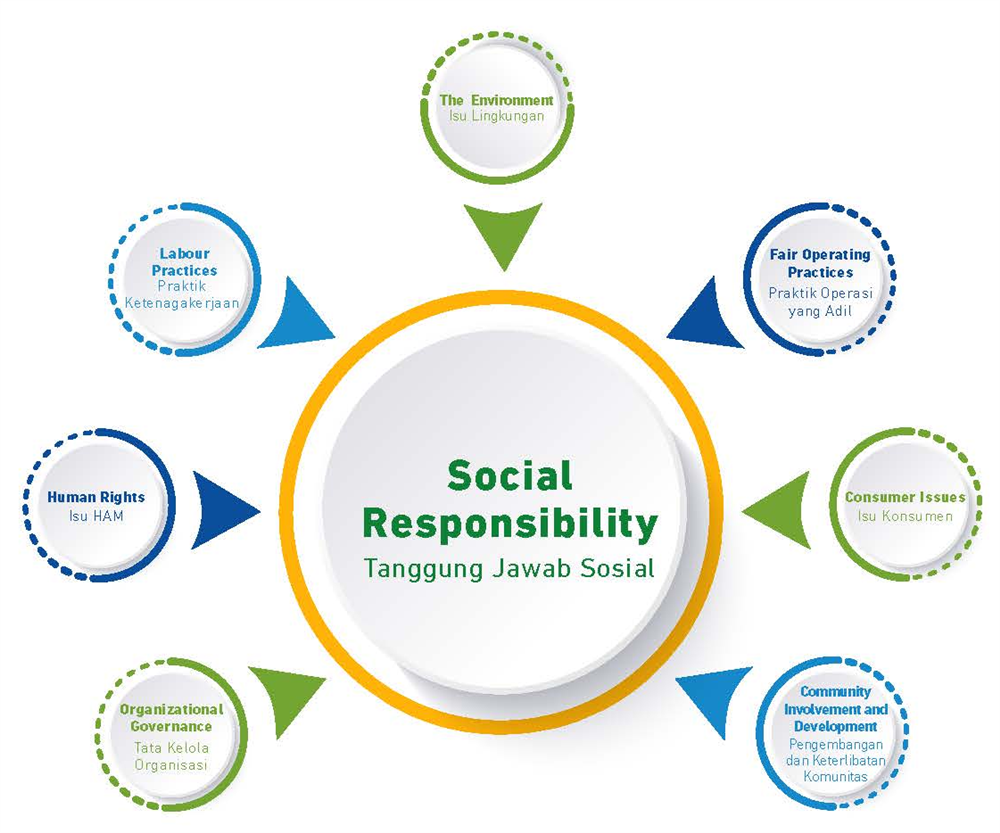 The seven core subjects contained in ISO 26000, namely Organizational Governance, Human Rights, Labor Practices, Environment, Fair Operating Procedures, Consumer Issues and Public/Community Engagement and Development, were adapted by the Company to the social and environment responsibility (ESG) program. The Company's TJSL activities are carried out and directed at activities that are directly related and beneficial to the community, so that the Company's TJSL activities have an impact on stakeholders.